OIS Award Final Pitch Selection!
Date:
I am really excited to share that my project proposal on "Deep Swarm Shepherding - Benevolent Adaptation of Collective Behavior" has been selected for the final round of the Open Innovation in Science Award of the Einstein Center for Neurosciences Berlin. The goal of the award is to facilitate projects which fuse Open Innovation and Open Science in the context of neuroscience. It is jointly co-organized by the Ludwig Boltzmann Gesellschaft's Open Innovation in Science Center (LBG OIS Center), QUEST and SPARK-Berlin.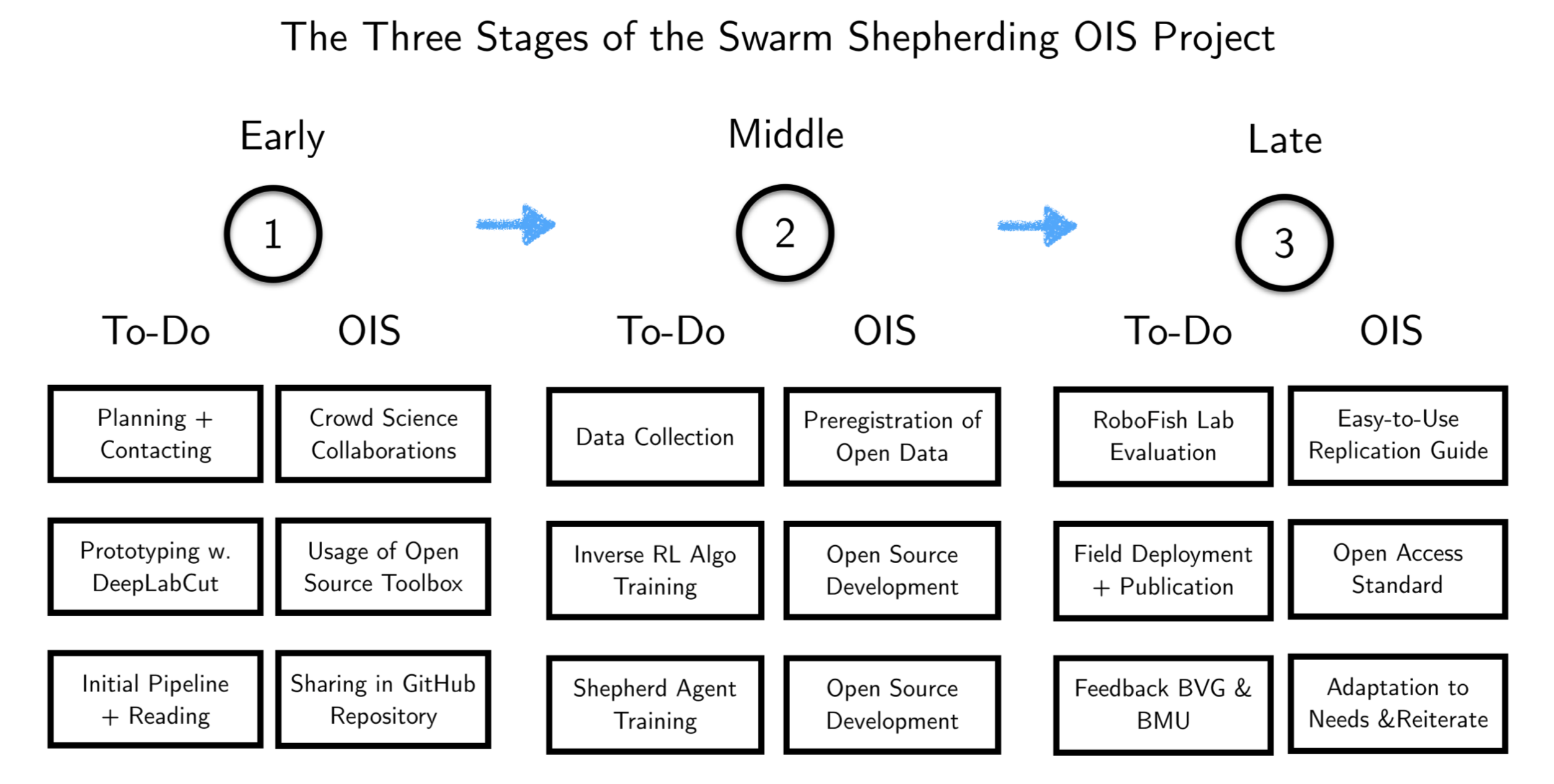 I am very honored and am looking forward to all the 3 minute pitches! If you are interested in learning more about how I intend to make the world a better place by combining Behavioral Tracking, Inverse Reinforcement Learning and Machine Theory of Mind come by. The final round of the selection process will be publicly carried out - here are all the key information:
Location: Charité Campus Mitte, Charité CrossOver (CCO), Charitéplatz 1, 10117 Berlin.
Date and Time: Thursday, October 10, 2019, 16:00-18:15 (official part), doors open at 15:45.